Nope, we won't find a bucket list in a "about" territory of my blog. And we really won't find one tucked divided into any of my amicable media channels, real-life conversations, or wordless daydreams.
I'd be fibbing if we pronounced we didn't have dreams. Places I'd adore to see someday, people I'd like to meet, and adventures I'd adore to experience. The eminence is that we value these dreams since they sojourn only that: dreams. we exclude to renovate them into some arrange of requisite checklist. Goals are great. To-do lists, well…
To-do lists siphon a leisure from activities.
To-do lists obstruct your opportunities for spontaneity.
To-do lists covering on a expectations.
To-do lists value apportion over quality.
And let's face it: a transport bucket list is a glorified, Instagram-worthy to-do list. It's many some-more fun to review than a grocery list or your workday checklist, though during a core, it stays a same. Something to do, rather than something to enjoy.
To-do bucket lists siphon a leisure from activities.
To-do bucket lists obstruct your opportunities for extemporaneous travel.
To-do bucket lists covering on a expectations (and we all know how we feel about expectations and transport . . .)
To-do bucket lists value transport apportion over transport quality.
As a recuperating perfectionist, we can safely contend I'd rather keep my travels as something fun and beguiling than something to accomplish and finish. Sure, there's honour and feelings of compensation in that, though what about elementary relaxation?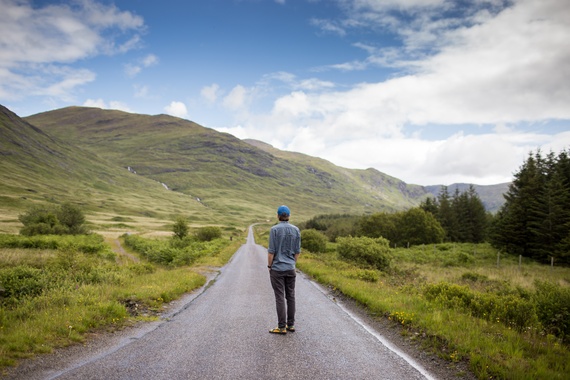 Travel stays one of a best ways to learn and enhance one's perspective, nonetheless many of that training comes from being open to new possibilities and perspectives. While I'm certain vagabonds completing a long-awaited bucket list tour will learn from and suffer a experience, for me there's something mislaid in a checklist inlet of a event.
I wish to transport since we wish to learn. Because we wish to have fun. Because we wish to make memories I'll delight my whole lifetime. we don't wish my passion for journey to spin into another to-do requirement in that we transport since it's another thing on my list.
I have a lot on my list already. And a lot of lists. As we mentioned, we am that type-A, get-it-done-a-week-early, ace-the-test recuperating perfectionist. When we started this transport blog many of my desired ones disturbed it would be one some-more "to-do" on a expanding list of things we pointer adult for.
And they were right, in part, to worry. Thankfully by this indicate in my life I've schooled to take a recommendation of those who know me best (okay, mostly, give a lady some slack!). So we try to delicately inspect my possess heart and essence before adding obligations to my charge list.
Although tools of a good innumerable of activities we call "blogging" have become, and always were, to-do's (no, we don't indeed get off on tweeting 10+ times a day), there are many aspects of a trade we exclude to renovate into to-do's.
One of these is writing, a heart and essence of my work. Another, no reduction central, is traveling. These are among a dedicated things that we will positively not concede to turn another requisite task.
And that, dear vagabonds, means no transport bucket list for me.