(CNN) — We lead busy lives. Though many tasks take a fraction of the time they used to, the feeling that there just aren't enough hours in the day to finish the job seems fairly prevalent. As a result, "I'm busy," is a popular refrain among professionals. One man, however, has decided to question this excuse.
Perhaps hearing the admission one too many times, New York-based journalist and cartoonist Tim Kreider was moved to write a personal essay casting doubt on our so-called "busy" lives. His piece, entitled "The Busy Trap", was published in the New York Times, and in his collection of essays, "We Learn Nothing: Essays".
"There's this idea… it's sort of a self-reassurance — that if your calendar is all booked up and full, then your life must be important. My theory is that people live in dread about what happens if they didn't have all their time filled up," says Kreider. "They would feel some sort of existential dread creeping in around the edges of their lives."
Travelers seem particularly prone to the trap. To help globetrotters extricate themselves, we've pooled advice from experts in the travel industry.
Read more: Ditch the phone? You bet. Sign up for a digital detox.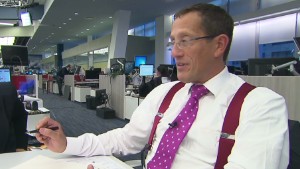 Road warrior's guide to peace and success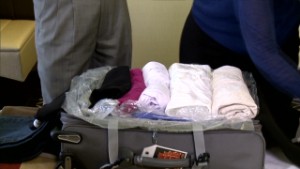 A guide to super-efficient packing
The time-management specialist
Julie Morgenstern is a professional organizer. Her talent? Teaching people to find that precious "me time."
"Everyone feels too busy, everyone struggles, whether (the dynamic is) 'world versus me,' or 'family time versus time for myself,'" she says.
In order to get a better handle on our schedules, Morgenstern recommends treating time like a tangible space.
"Imagine you're organizing the trunk of a car, or a closet. You would group things not only by size, but you'd put similar items together, not just shove them in any space available," she points out.
"Doing the same with time boosts efficiency. Meeting people uses one part of the brain, while coming up with strategies uses another." Grouping things together, she says, helps maintain focus.
The frequent flier
Tom Stuker has clocked over 10 million frequent flyer miles. As he spends roughly two-thirds of his life on the road, he has learned to streamline the process of travel for maximum efficiency and productivity.
"I always have copies of the itinerary, plus every single correspondence from hotels, airports… everything," he says.
"I make sure I bring every single charger for every piece of equipment, and I make sure everything is fully charged before I get on the plane," he adds.
Stuker also believes in the importance of traveling light. Ideally, he likes to travel with a single bag, and enough clothes to last two to three days (laundry, he notes, is preferable to a bulky suitcase).
"I like to grab my stuff and go. When you board 300 to 400 flights a year, the 30 or 40 minutes you spend waiting for a bag can really add up," he says.
The perfect packer
Anne McAlpin, author of "Pack it Up: Travel Smart Pack Light" has devised a system for maximizing luggage space. For starters, she advises packing a limited color palette.
"If you pack around one basic color it means that you can pack less, because everything mixes and matches," she says. She argues that passengers should pack a maximum of three pairs of shoes, which she recommends trying to fit within each other — Russian doll style. Also, she says, place them at the bottom of luggage, just above the wheels. As they're the heaviest item, it will help keep luggage from tipping over.
T-shirts and pyjamas she advises rolling tightly ("the tighter I roll them, the less wrinkles," she notes). To save money on laundry, she packs a gallon plastic bag and washes clothes using a dollop of shampoo.
Read more: Nannies, the new airline amenity?
The zen finder
Kadam (or teacher) Morten Clausen instructs Manhattan's busy how to unplug at New York's Kadampa Meditation Center. The trick to finding peace of mind, he says, is not to seek it, but let it come to you.
"If you just very patiently, and without expectations, and without grasping at any kind of quick result, direct your wandering mind back and focus on the breath, even if for just a few seconds, some degree of peace will naturally arise," he explains. What's more, he notes, meditation can be done on the plane or in a hotel room. Whatever you do, though, don't get bogged down with goals.
"I think one of the reasons we run around so much is that we are looking for some kind of fulfillment. If we keep thinking it's out there, we're going to keep failing to see there's a huge experience of peace and happiness just waiting for us inside."